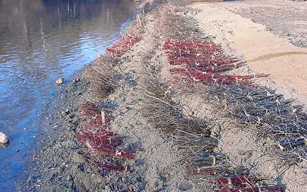 Lawn and eroding stream banks used to characterize the shoreline of Bronxville Lake.  Geese had trampled streamside vegetation, leaving behind bare, highly erodible soil next to the lake, which is formed by a dam on the Bronx River.  Brush layering (layered shrub and tree branches covered with soil to promote rooting)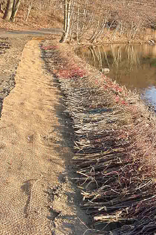 stabilized the banks. Native grasses and wildflowers were added to improve water quality and further control erosion. The vegetation also inhibits geese traffic.
To View The Site: The site is along Bronxville Lake on the Bronx River in the Village of Bronxville.