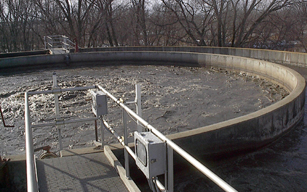 The 1997 Memorandum of Agreement provided funding to Westchester County to undertake a study to determine whether it is technically feasible and financially practical to construct a project or projects to divert wastewater presently discharging to the Croton Watershed to areas outside the New York City Watershed. This study was conducted by Savin Engineers, PC and was concluded in December 1998.
The findings of the Westchester County Croton Wastewater Study are:
It is feasible to divert wastewater from areas within the Croton and Kensico watersheds to a location outside of the New York City watershed.
A total of 30 local wastewater treatment plants (WWTPs) have been identified within the Croton Watershed in Westchester County with a total average daily flow of approximately 4.7 million gallons per day (mgd).
A total of 31 Focus Areas (areas currently not sewered or served by WWTPs) have been identified with a total average daily flow of approximately 2.1mgd.
The total flow considered for diversion is approximately 6.8 mgd.
Four feasible diversion alternatives have been identified.
Generally, an alternative involves the construction of approximately 85 miles of local collector sewers, 65 miles of interceptor sewers, 88 pumping stations (38 interceptor pumping stations, 20 Focus Area pumping stations and 30 WWTP pumping stations) and either the construction of new WWTPs or the expansion of existing county owned WWTPs.
The costs associated with complete diversion of all 30 WWTPs and 31 Focus Areas ranges from $400 million to $474 million dollars.
Each alternative can be implemented in a sequence of phases over a period of time.
Implementation of any of the diversion alternatives will result in a reduction in the phosphorus loading of an estimated 1,145 kg/yr.