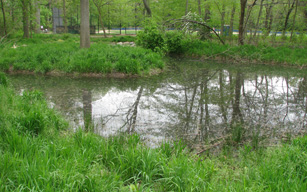 A Wetland Field Assessment and Management Plan (Volume 2) for the Bronx River Watershed was completed as part of the 2007 Bronx River Watershed Management Plan. Volume 1 was the Stormwater Pollution Control Plan.
The specific objectives for achieving the goals of the Wetland Field Assessment and
Management Plan are:
Ground truth wetland sites previously identified by existing wetland maps
Identify unmapped wetland sites while in the field conducting groundtruthing activities
Conduct a rapid and complete field assessment, including collecting information on the following parameters:

soil
hydrology
vegetation
surrounding land use
wildlife habitat
sources of degradation or impairment, and
degree of functioning for:

water quality maintenance and improvement
surface water storage
ground water storage
fish habitat
wildlife habitat
erosion control
recreation opportunities

Create a user-friendly database containing all field data
Prepare a Wetland Field Assessment and Management Plan that clearly and succinctly describes potential management measures for each wetland site.
| | |
| --- | --- |
| Figures |   |
| Figure 1 | Location of Bronx River Subwatersheds, Westchester County, New York |
| Figure 2 | Locations of Wetlands in the Municipalities of Harrison, Mount Pleasant, New Castle, and North Castle, Westchester County, New York |
| Figure 3 | Locations of Wetlands in the Municipalities of Ardsley, Elmsford, Greenburgh, Scarsdale, and White Plains, Westchester County, New York |
| Figure 4 | Locations of Wetlands in the Municipalities of Bronxville, Eastchester, Mount Vernon, Tuckahoe, and Yonkers, Westchester County, New York |
| Figure 5 | Schematic representation of management measures at an example site |