Details

Last Updated on Thursday, 23 October 2014 14:46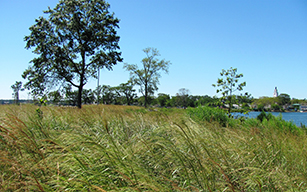 The list below links descriptions and photos for each of the projects completed under the county's natural resources restoration and stormwater management program (aquatic restoration) since 1999. Most of the project sites are accessible to the public if you want to visit them. Directions to them are included in the project descriptions.
You also can watch our half-hour documentary. It focuses on the five types of restoration projects, each easily viewable in five-minute segments.
Restoration Sites
1. Milton Harbor Salt Marsh
2. Echo Bay Salt Marsh
3. Beaver Swamp Brook Wetland
4. Blind Brook East Wetland
5. East Creek at Flint Park
6. Stephenson Brook at New Rochelle HS
7. Blind Brook at Rye HS
8. Sheldrake River at Columbus Park
9. Bronxville Lake
10. Hutchinson River Wetland
11. Wet Meadow at Read Sanctuary
12. Dunes at Read Sanctuary
13. Town Park Pond
14. Paine Lake Nitrogen Removal
15. Dry Meadow at Read Sanctuary
16. Stephenson Brook Pond at Wykagyl CC
17. Gardens Lake in Sheldrake River
18. Pipe Removal at Nature Study Woods
19. Pocket Wetlands at BRP Reservation
20. Stormwater Vault at Playland Park
21. Blind Brook East Buffer at Rich Manor Park
22. Sheldrake River at Bonnie Briar CC
23. Harbor Island Park Salt Marsh
24. Glen Island StormTreat System
25. Dickerman's Pond
26. Rain Gardens
27. Mamaroneck River at Maple Moor Golf Course
28. Carpenter's Pond in Sheldrake River
29. Manursing Lake at Read Sanctuary
30. Gravel Wetland at BRP Reservation
31. Stormwater Practices & Bank Stabilization at Scout Field
32. Bronx River at Westchester County Center
33. Mamaroneck River at Saxon Woods Park
34. Stormwater Management at County Center Parking Lot
35. Bronx River Bank Stabilization at Popham Road, Scarsdale
36. Stormwater Wetland Restoration, Greenburgh