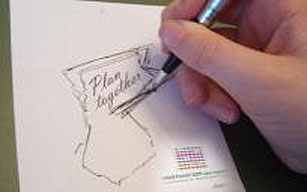 The Department of Planning consists of a team of professionals dedicated to promoting orderly development that protects and improves the quality of life and physical environment of Westchester County. The department works with a wide array of citizen boards to carry out its work.
We hope you will explore our varied projects and resources. The subjects range from protecting water quality and natural habitat to advancing housing opportunities, promoting smart growth and reviewing development proposals. We also provide extensive census and research data and information on local zoning codes.
What's new at the Department of Planning?
In August the Federal Emergency Management Agency held a workshop for local officials and presented the updated Flood Insurance Rate Map panels for coastal Westchester communities. Planning staff will review the new data and inform municipalities of any concerns.
Three-bedroom affordable townhomes are being sold at the Crompond Crossing development at in Yorktown. The newly constructed development consists of 26 affordable townhomes. Nine of the three-bedroom homes are in contract and two are in final review.
The U.S. Census Bureau plans to release the 2013 American Community Survey one-year estimates on September 18. It will provide new sample data on thousands of topics for geographies with populations of 65,000 or greater, including the cities of Mount Vernon, New Rochelle and Yonkers, the town of Greenburgh and Westchester County as a whole
Planning successfully completed the FY 2010 Lead Hazard Control grant to reduce lead-based paint hazards in residential units throughout the county. The $1.7 million grant provided assistance to remove lead-based paint in 155 homes – an 11% increase over the originally projected 140 units to be assisted.

Westchester 2025
What should Westchester look like in 2025? As we face issues that are changing and evolving – from flooding to traffic to housing to climate change – we are required to rethink how we make decisions, big and small.
Westchester 2025 aims to provide a solid foundation for constructive conversation about maintaining our quality of life and how to work together on shared goals. Learn more

Housing
Housing provides funding to assist in the development of new fair and affordable housing as well as the rehabilitation of existing housing stock. We also provide affordable housing and rental assistance to homeowners and tenants who are income eligible.
The county, working in concert with each municipality, addresses its local housing needs, as well as its share of regional affordable housing deficits. Learn more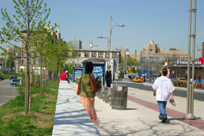 Environmental Protection
Planning provides assistance to municipalities with zoning and local development initiatives.
It also reviews referrals from local municipalities for the county Planning Board and recommends best planning practices that work to promote economic growth and protect the environment. Learn more

Watershed Protection
There are six major drainage basins in Westchester - Upper Hudson River, Croton River, Lower Hudson, Upper LI Sound, Bronx River, and Lower LI Sound.
Watershed protection is a major concern so the county oversees a variety of programs to protect county water quality. These reservoirs provide drinking water for residents of Westchester, NYC and Connecticut while others rely on wells. Learn more